Waterfront Restaurant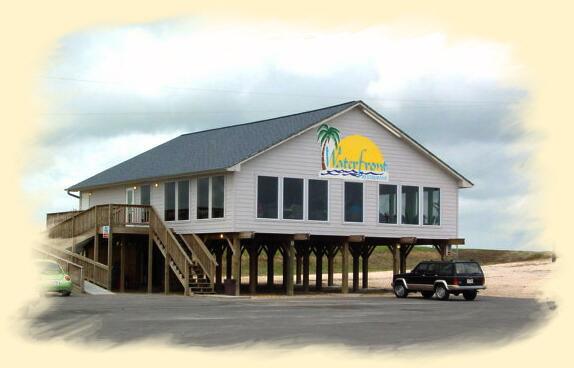 Conveniently located as you enter Matagorda Harbor, just a short drive
from Bay City, Texas on Hwy. 60 South.
At the Waterfront Restaurant you will find outstanding seafood and steaks, great service and an unsurpassed view of Matagorda Harbor. Menu selections include imaginative seafood combinations, bountiful sandwiches, colorful salads, steaks and chicken…But save room! Our delectable desserts are sinful. The mood is lively and the service is attentive. The whole experience, thoroughly enjoyable. For seafood you'll treasure, drop anchor at the Waterfront Restaurant today! Open daily for lunch and dinner. Along with great food, you will find a selection of your favorite cold "drinks" to enjoy while you relax and dine with us.
Fishermen, bring in your filleted fish and have
it prepared right in our kitchen for you, ask for details.
Thursday 11 to 9 pm
Friday and Saturday 11 to 10 pm
Sunday and Monday from 11 am to 9 pm.
Closed Tuesday and Wednesday.
Categories: Restaurants