Beach Daze and Lazy Daze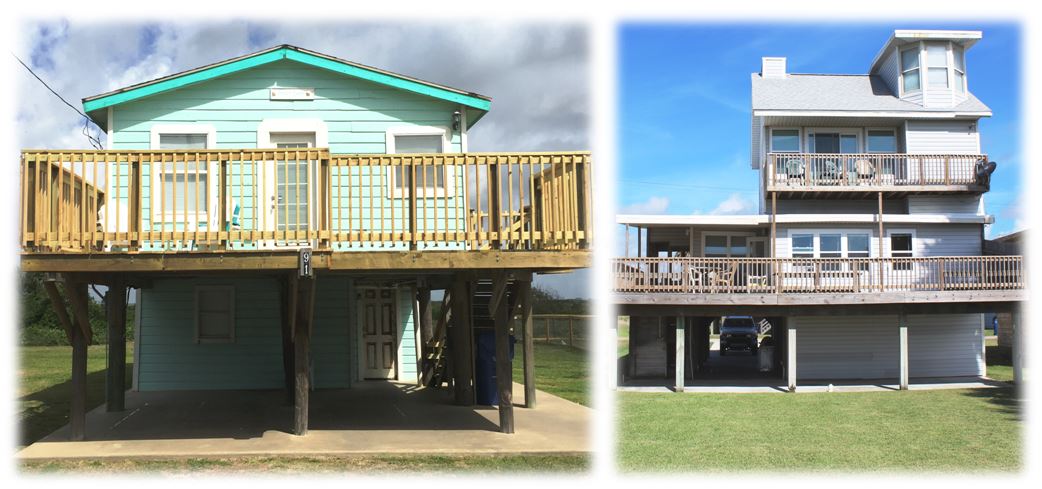 We offer spotlessly clean, fully equipped and comfortable beach houses with modern and open living spaces. After several years as beach house hosts, we pride ourselves on our friendly and attentive hospitality which we aim to provide both quickly and efficiently.
Beach Daze is an adorable pet-friendly beach house, ideal for the family on a budget. Relax on the large deck with dazzling views of the ocean and wetlands. Walk over the dunes path and spend the day at the beach. vrbo.com/282571
Lazy Daze is a multi-story beachfront house with stunning, panoramic beach and ocean views from both the 1st and 2nd level decks. Two master bedrooms with king-size beds down and 3rd level bedroom with picturesque beachfront windows to watch the sunrise or the moon shimmering over the ocean from your bed!
Our beach houses are located just steps away from each other making them perfect for family and friends reunions.
Categories: Vacation Rentals